Tributes & Funds
Tributes & Funds
Click here or on the button to make a secure online donation.
Or send contribution and tributes, including appropriate names and addresses to:
Tributes
Havurah Shalom
825 NW 18th Ave
Portland, OR 97209-2333
Remember that there is no minimum. Any amount will be gratefully accepted. Tributes made in memory or appreciation of individuals will be acknowledged by letter and announced in the newsletter, unless otherwise requested.
Adult Education Fund – Supports Havurah's education programs
Building Fund – Supports ongoing, smaller-scale building improvements/maintenance/special projects and building loans. Also houses all Auction activity.
Cemetery Fund – Cemetery plots, cemetery improvements, occasional burial costs for indigent community members
Educator's Discretionary Fund – Funds for Education Director expenses
General Operations – Supports Havurah Shalom's operations
Havurah Endowment Fund – Funds long-term support of congregation operating expenses
High Holidays – Supports Havurah's general operations for High Holidays programming
Spiritual Life Fund – Supports dinners and lunches around services, including Kabbalat Shabbat Dinners and Saturday onegs. Formerly the Kabbalat Shabbat Fund.
Library Fund – Supports library and the acquisition and maintenance of library materials
Music Fund – Supports Havurah's music programming
Prayer Book Fund – Helps maintain an adequate supply of good-condition prayerbooks
Rabbi Discretionary Fund – Rabbi's discretionary expenses
Religious Articles Fund – Helps Havurah maintain Torah and other religious articles
Tikkun Olam Fund – Supports Tikkun Olam work group activities, and the non-profit organizations with whom the Tikkun Olam work groups partner.
Youth Activities Fund – Supports member youth participation in non-Havurah activities
Youth Education Fund – Supports Shabbat School, Middle School, High School, and Hebrew School programs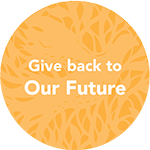 Give Back to the Future – Supports the future of Havurah Shalom through our endowment program. Click here or on the gold button to support the Give Back to the Future! endowment campaign.
Thu, May 13 2021
2 Sivan 5781
Upcoming Events
All Events
Friday

,

May

May

14

,

2021

Hakol Deadline
Friday, May 14th (All day)


Use the Submit tab on the website menu to send in news, photos, and announcements. For questions, email Brad Pector (brad@havurahshalom.org).

Friday

,

May

May

14

,

2021

Kabbalat Shabbat Service


Friday, May 14th

7:00p

to

8:00p




Please join us for our spirited and joy-filled Kabbalat Shabbat Service. Led by Rabbi Benjamin. Music will be provided by our talented Havurah musicians. This service will take place in Zoom Room Aleph. Please email info@havurahshalom.org if you need Zoom join info.

Saturday

,

May

May

15

,

2021

Bar Mitzvah of Noah Malmon


Shabbat, May 15th

10:00a

to

12:00p




Please join us in welcoming Noah Malmon as a Bar Mitzvah and member of our community.

Saturday

,

May

May

15

,

2021

Shabbat School


Shabbat, May 15th

2:45p

to

5:15p




We need everybody to let us know your plans (with the caveat that things can change) by May 10 so that we can safely gather all together-ish to mark our resilience and celebrate whatever there is to celebrate! Please read the details below for safety, parking, and timing.

Saturday

,

May

May

15

,

2021

Community Havdallah


Shabbat, May 15th

5:00p

to

5:15p




Join Shabbat School for a community celebration of Havdallah, led by Leah Shoshanah, Rabbi Benjamin and Deborah Eisenbach-Budner in Room Aleph.

Sunday

,

May

May

16

,

2021

Building Justice: Tikkun Olam Virtual Brunch


Sunday, May 16th

11:00a

to

12:30p




As a congregation, Havurah Shalom engages in strong social justice work. We believe that it the strength of our relationships that enable change to happen. Let's take some time to get to know each other, schmooze, nosh, and act. Join the Tikkun Olam cluster for conversation and action as a way to build relationships. Bring your advocacy actions and we will join together to support each other's causes. This event will take place online, in Zoom Room Bet.

Sunday

,

May

May

16

,

2021

Family-friendly Climate Letter Writing to Congress


Sunday, May 16th

5:00p

to

6:00p




Each month we invite people of all ages to join us to write letters to our members of Congress to urge action on behalf of a healthy climate for all. The topic for May is advancing climate solutions in the Jobs Act. Bring physical or electronic writing implements and your sense of fun and patriotism to make our Jewish voices heard. Please register to get room link.

Sunday

,

May

May

16

,

2021

Tikkun Leyl Shavuot: A Night of Multigenerational Learning and Discussion


Sunday, May 16th

7:00p

to

11:30p




Join us for a night of learning and discussion on the commemoration of receiving the Torah on Sinai. See what's scheduled by clicking into the event. End time is approximate. We'll be in Room Aleph.

Monday

,

May

May

17

,

2021

Morning Minyan Yizkor


Monday, May 17th

8:15a

to

9:30a




For all who want a regular prayer practice and for people saying Kaddish. During the coronavirus period, services will be streamed online in Room Aleph. All are welcome. Please email info@havurahshalom.org for join info.

Wednesday

,

May

May

19

,

2021

Adult B'nei Mitzvah


Wednesday, May 19th

7:00p

to

8:30p




Interested in expanding your Jewish literacy skills, confidence and sense of connection with Judaism? Want to enjoy this process with others and celebrate your Jewish learning in our community? Join a group of adults who will begin a 2.5-year process of learning this spring. Contact Deborah Eisenbach-Budner for more information. This class takes place in Zoom Room Bet. Please see the weekly Hineinu newsletter for the link.
Thu, May 13 2021 2 Sivan 5781